[bsa_pro_ad_space id=1]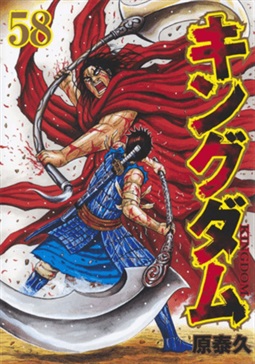 Kingdom Manga :
Kingdom (キングダム Kingudamu) is a Japanese seinen manga series written and illustrated by Yasuhisa Hara (泰久原). The manga provides a fictionalized account of the Warring States period primarily through the experiences of the war orphan Xin (Shin) and his comrades as he fights to become the greatest general under the heavens.
And in doing so, unifying China for the first time in history.
In 2013, Kingdom was awarded the 17th Annual Tezuka Osamu Cultural Grand Prize. As of April 2017, the series has sold 30 million copies. On December 12, 2012 the series won a Guinness World Record for manga written by the most people. The record was made possible due to its "Social Kingdom" Campaign where artists, fans, and voice actors redrew the entire 26th volume. Each of them picked 1 frame and redrew it and the top 100 would be given a special edition of the manga. Eiichiro Oda (One Piece), Masashi Kishimoto (Naruto), Hirohiko Araki (JoJo no Kimyou na Bouken) and many others were among the participants.
[bsa_pro_ad_space id=1]